Rafting in Yoshino River & Shower-climbing(Canyoning)...Let's enjoy outdoor sports in Shikoku!
SHIKOKU, an Outdoor Paradise
Shikoku Island has number of beautiful forests, clean rivers, amazing cascades, and any kind of NATURE.
You can enjoy with us world-class
RAFTING
in Yoshino River, and
SHOWER-Climbing(canyoning)
in a beautiful Iyakei valley.
Those activities can satisfy any kinds of people from family to adrenarine-junkies.
All experts ODSS guides will make you happy with high-quality ODSS standards of safety and service. Some of us have experiences or worked in foreign countries like New Zealand, Australia, Costa Rica, and so on. And some of us speak English and other languages(Please make a confirm when booking).
Enjoy Outdoor in best places of SHIKOKU!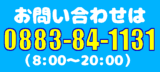 ↑sorry,Japanese only.
Yoshino River is undoubtedly one of the best rafting spot in Japan.
Clear water, mervelous view of "Ooboke-Koboke" gorge, and of course, exciting white water.
In addition, we ODSS offers you a hot and cool outdoor lunch during the 1day rafting trip(halfday rafting and short-course rafting does not include lunch).
It is a "World-Class"Rafting tour!
Open all the year
Shower-Climbing
(Canyoning)
Iyakei, one of the best scenic canyon in Japan, has tributaries of tremendously clear water. There you can enjoy "shower-climbing".
It is like canyoning. Jumping and swimming in clean small river, climbing up waterfalls with pleasant splash up to big secret waterfall.
Open from JUN to mid OCT